Showrunner Gwen Sigan confirms that Jay Halstead and Hailey Upton will break up in light of Jesse Lee Soffer's impending exit on Chicago PD season 10.
Chicago PD showrunner Gwen Sigan confirms that Hailey Upton and Jay Halstead will break up as Jesse Lee Soffer exits in season 10. What's supposed to be a happy year for the One Chicago franchise police procedural as it officially crosses its first decade will be bittersweet, as it will also see the departure of an original cast member. Details about Soffer's exit from Chicago PD are still scant at the moment, but that's all about to change with season 10 nearing its premiere.
Since news broke out that Soffer is leaving Chicago PD, it has dominated the public's conversation about the show's upcoming year. Plot details for the Chicago PD season 10 premiere reveal that a new conflict will arise involving Halstead, Upton, and their Intelligence leader, Hank Voight. The issue stems from what went down in the season 9 finale, although it's still unclear if it has something to do with the upcoming personnel change in Intelligence. Besides his professional ties, however, Halstead's personal relationship is also set to suffer a big setback with the end of his marriage to Upton.
Speaking with TV Line, Sigan confirms that Soffer's Chicago PD exit will also mark the end of Upstead — the romantic pairing between long-time partners Jay Halstead and Hailey Upton. The couple had just gotten married in season 9, but unfortunately, because of Soffer's departure, the One Chicago police procedural will also have to cut their relationship short. Check out the showrunner's comments below:
Definitely going to be a big impact for her character this season when she is without him. It's such an interesting relationship, and it's been that way since the beginning. They have this thing together. It's like they know what each other's thinking. They have always supported each other. They've gotten in so many situations that have been so traumatic, and yet they've had each other's backs. Even their marriage is built on this need to get through something, to be able to be each other's anchor and to keep each other steady. [Seeing Upton without that relationship will be] really interesting and something new for her character to have to combat. It's a challenge, and she's going to have to get through it. We'll see her go in some interesting places, and how it manifests itself.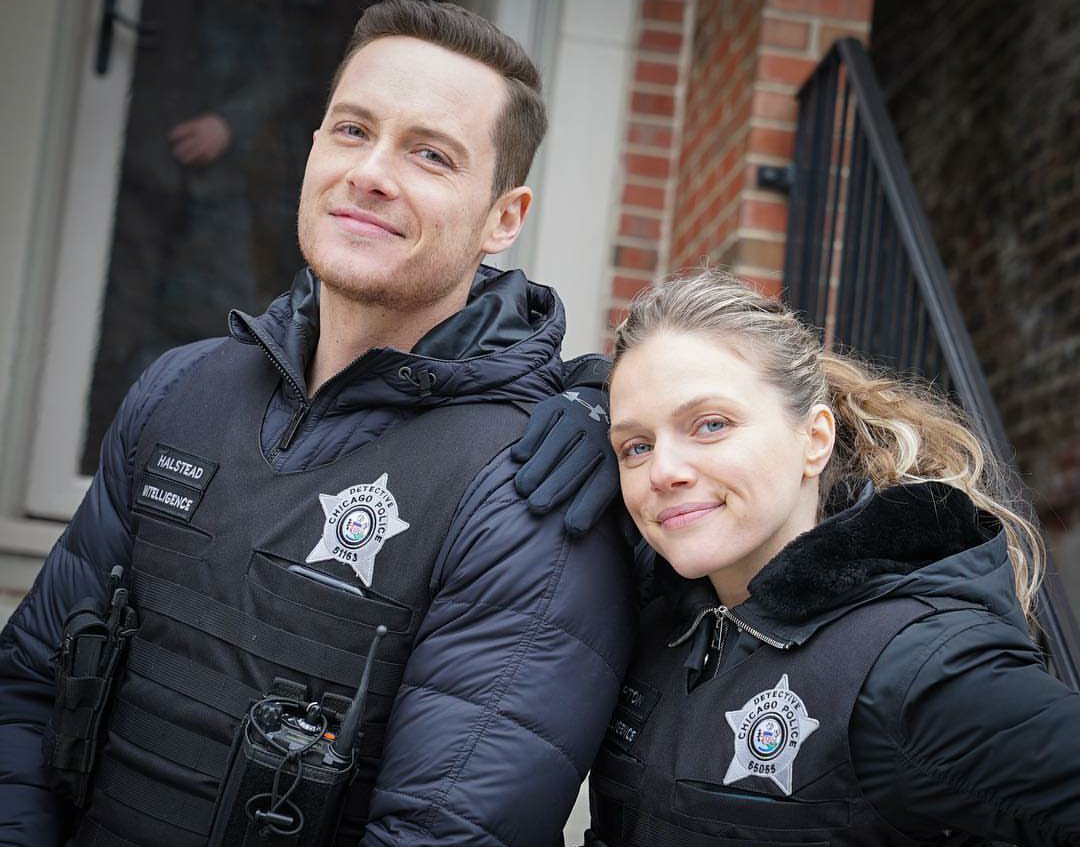 Soffer's exit is already bad news for Chicago PD, but this new detail is making his departure more heartbreaking. For what it's worth, just because an actor is leaving a series, doesn't guarantee the end of their existing relationships. Despite Jesse Spencer's departure from Chicago Fire in season 10, NBC opted to keep Matt Casey and Sylvie Brett's romance going. It's curious why Chicago PD is opting to end Upstead when Halstead and Upton have arguably a more stable relationship than Casey and Brett's. If anything, this fuels the theory that Halstead will die in the police procedural — something that Tracy Spiridakos backed up when she said that Upton is worried about her husband.
Given this, it's unclear why Chicago PD even let Upton and Halstead get married in the first place. When the pair tied the knot in season 9, it was presumed to be the start of a brand-new chapter for both characters, especially on the heels of a big professional crisis that they narrowly evaded. Perhaps NBC wasn't aware of Soffer's exit yet at that point, which means that unlike Kelli Giddish, who was forced out of Law & Order: SVU, his departure was his decision and not the network's.